Lower your operating costs and expand your product lines with high-quality garage door components. We manufacture and maintain a large inventory of products at distribution centers around the country to ensure Just-In-Time inventory management and fast delivery for your operation.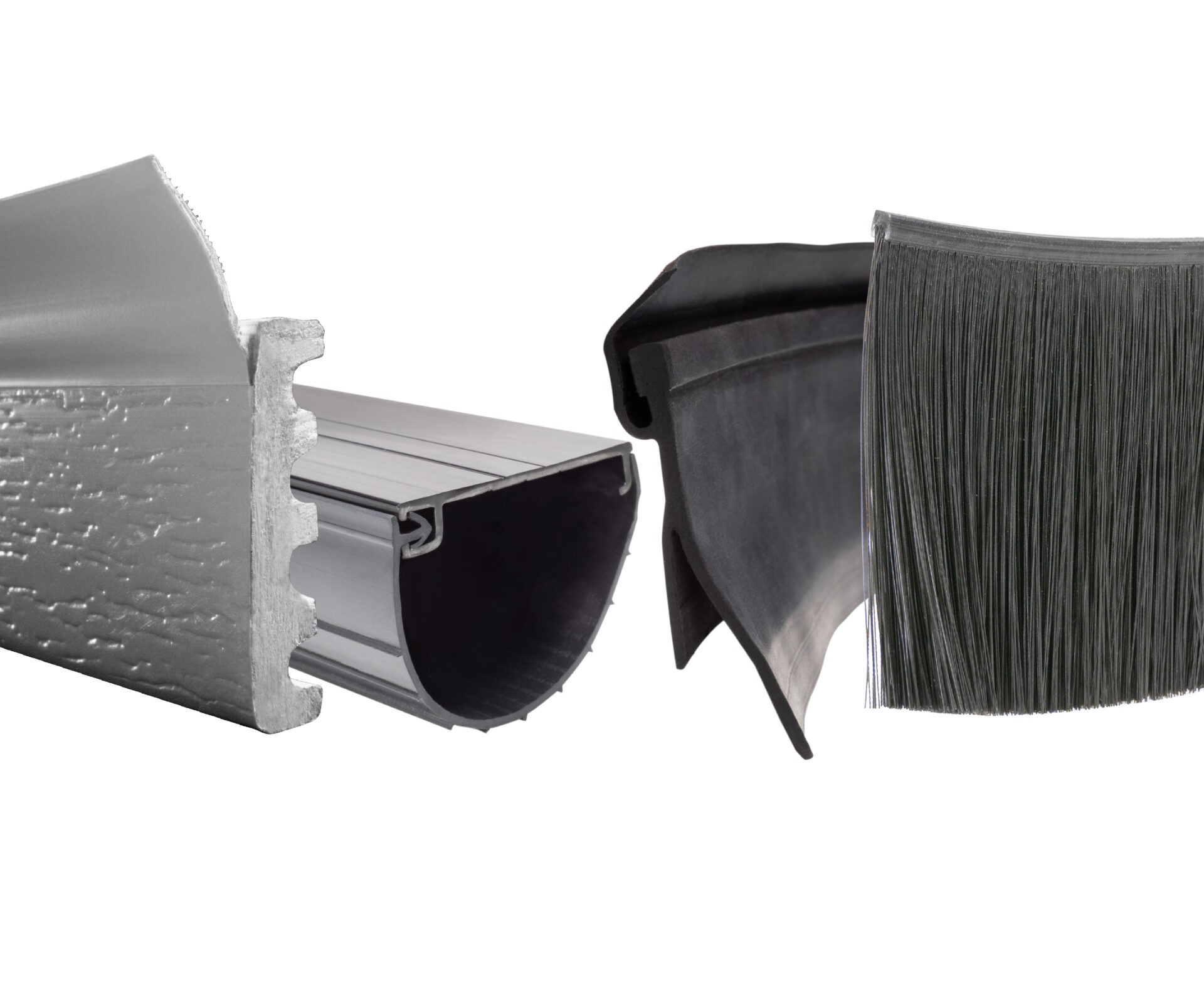 Weather Seals
Action is the leading manufacturer of Weatherseal Products with a wide selection to choose from. Don't see what you need? No worries, the Action team can work to develop a custom application best fitted for your specific needs.
Action's offering includes:
Bottom Seals – Astragals and One-Piece Seals
Top and Side Seals – Kit and clip on options available
Jamb Seals – Coiled and long length options
Material selection – includes brush, flexible PVC, EPDM, TPV, and more
Branded Products – DURASEAL, FLEXBRUSH, EZ ZIP, and POLAR SEAL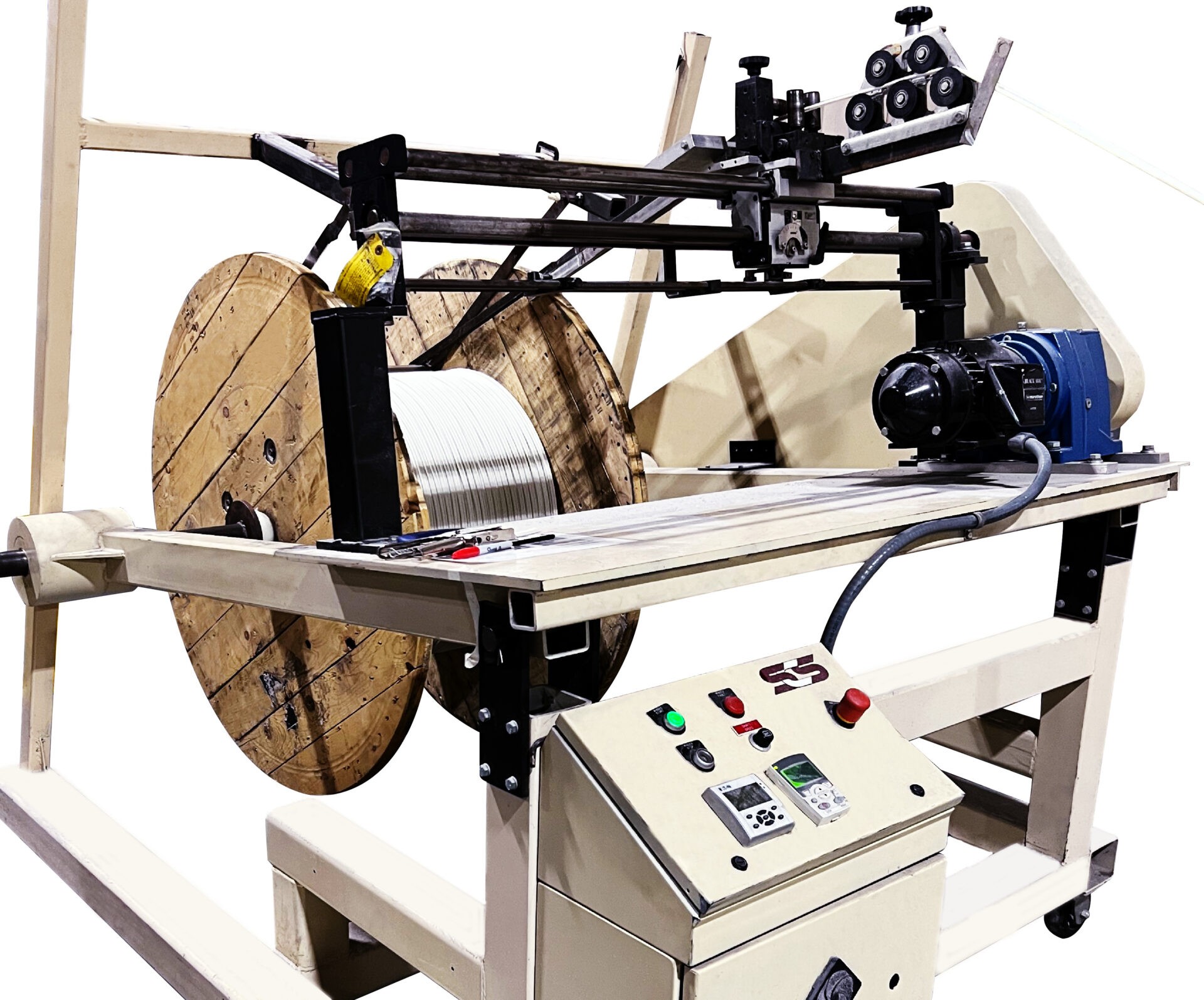 Custom Plastic Products
Beyond Weather Seals, the Action OEM team offers the latest designs for any plastic related product. Our extrusion, thermo-forming, and injection mold processes allow us to align the best designs with the best process.
Some specific product and process capabilities we offer include:
Co and Tri Extrusion Capability
Largest material selection in industry
Custom Extrusions with inline fabrication
Thermal Breaks – with inline coiling capability
Applications focused on high heat, cold temps, elasticity, and UV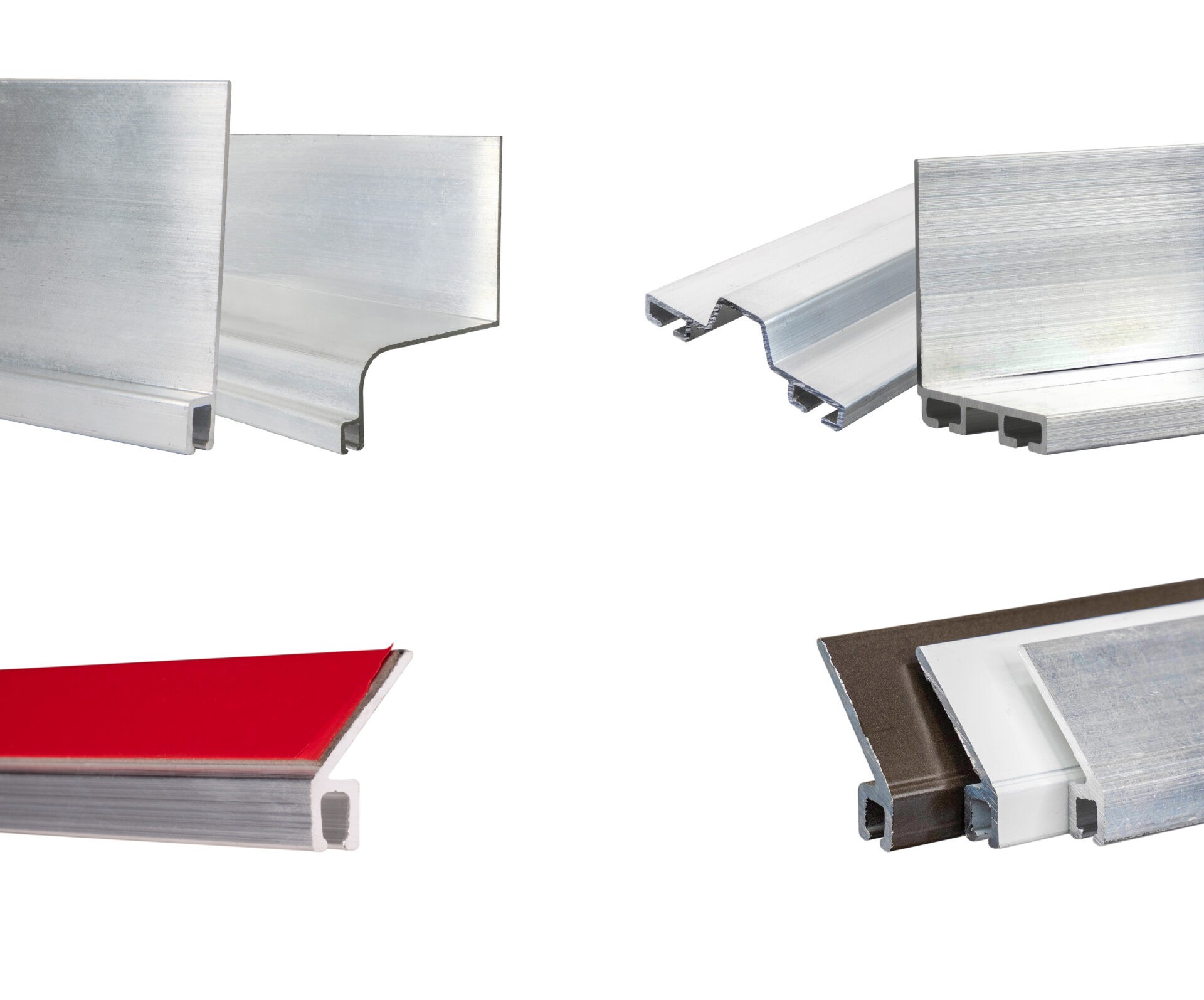 Aluminum Profile Extrusions
Select from the most expansive offering in the industry. Availible in standard lengths ranging from 7' to 18'. Custom shapes and lengths available upon request.
Our Aluminum Extrusions include the following features:
Hollow and Solid Shapes
Expansive Offering or Customize for Application
Mill Finish – Powder Coating and Anodizing Options
Fabrication available (punching, notching, tape application, etc.)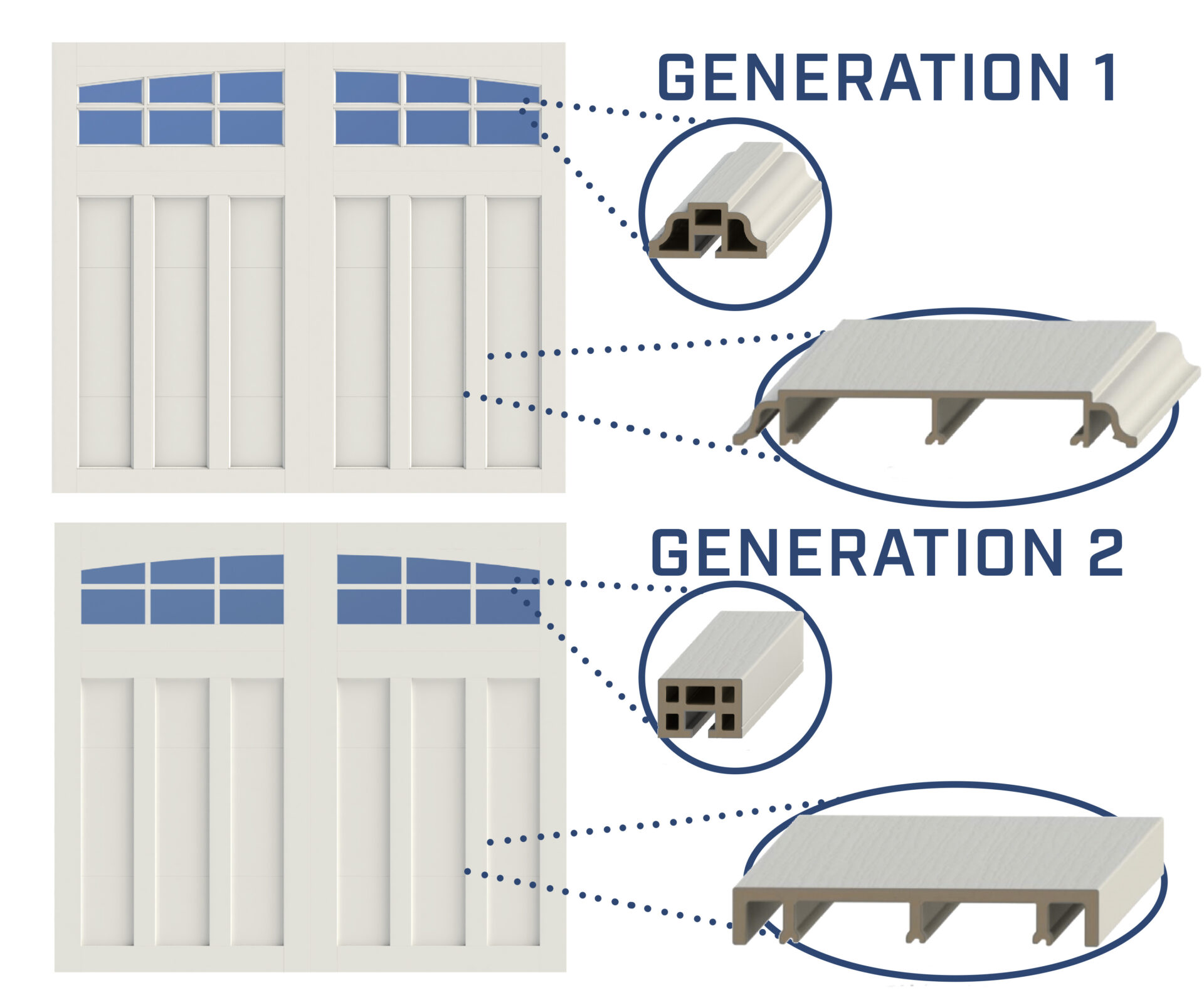 Carriage Door Decorative Products
Utilizing Fibrex material technology, Action has developed two universal carriage door decorative systems. Both systems offer decorative overlays with a divided lite window option.
Included in the GEN1 and GEN2 Systems:
Overlay and window grille products made from Fibrex Material
Universal window system requiring minimal assembly
Millwork and attachment best practices
Customized woodgrain options to match OEM specs
Limited to no capital investment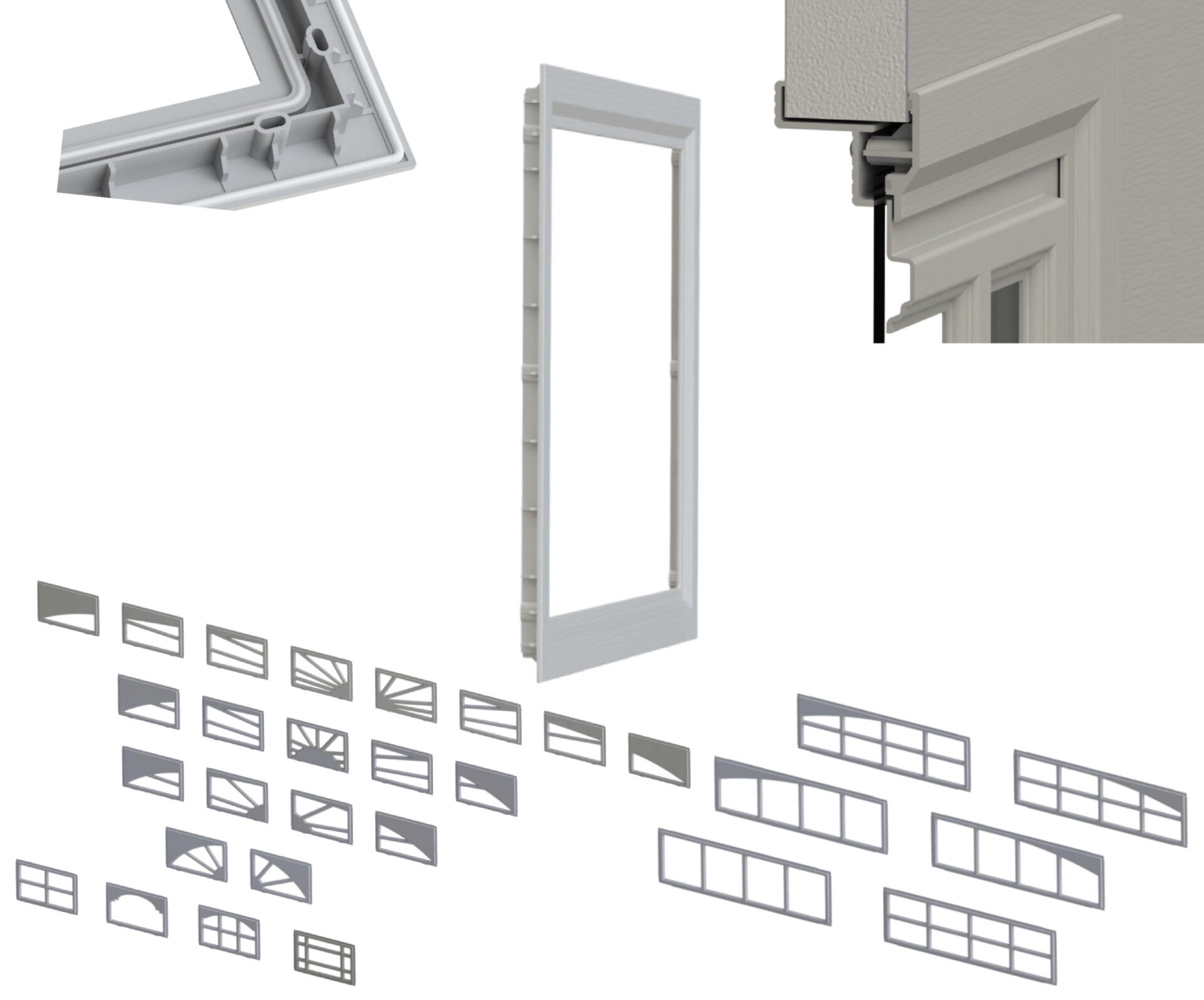 Window System Products
Action offers both injection mold and hot plate weld as well as clean frames for residential and commercial applications. Combined with window inserts and decorative grille options, Action provides the most comprehensive offering in the industry.
Features and benefits:
Latest designs for interior and exterior windows
Frame materials focused on impact and outdoor weathering
Color Matching and Texture to OEM specs
Injection Mold or Thermo-formed Window Inserts
Divided lite options – Arches, Grilles, and more
Bead Glaze/Snap-In Profiles for Full View Doors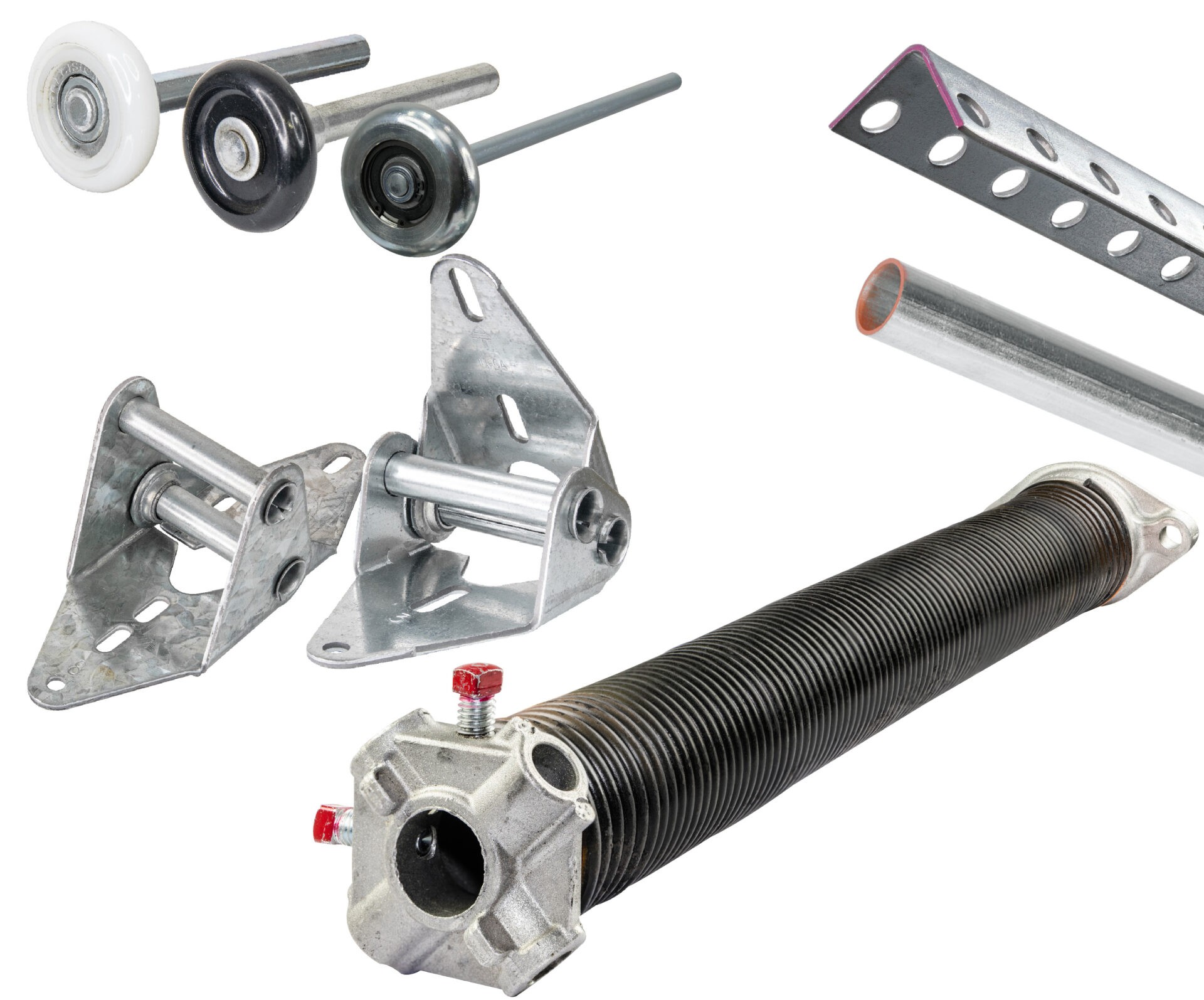 Hardware
Action offers a full line of universal hardware components. These products are stocked within our national footprint and ready to ship JIT.
Action's hardware offering consists of:
Cut and Coned Torsion Springs
Track
Struts
Rollers and Hinges
Shafts and Tubes
Hanger Angle/Perforated Angle
Decorative Hardware
Action OEM is part of the Action Industries family.
Need a partner that knows parts? We're a full-service resource that focuses exclusively on the garage door market.
Learn More