With our custom manufacturing capabilities, we can develop unique parts for your products—giving them a tailored design that adds value to your organization.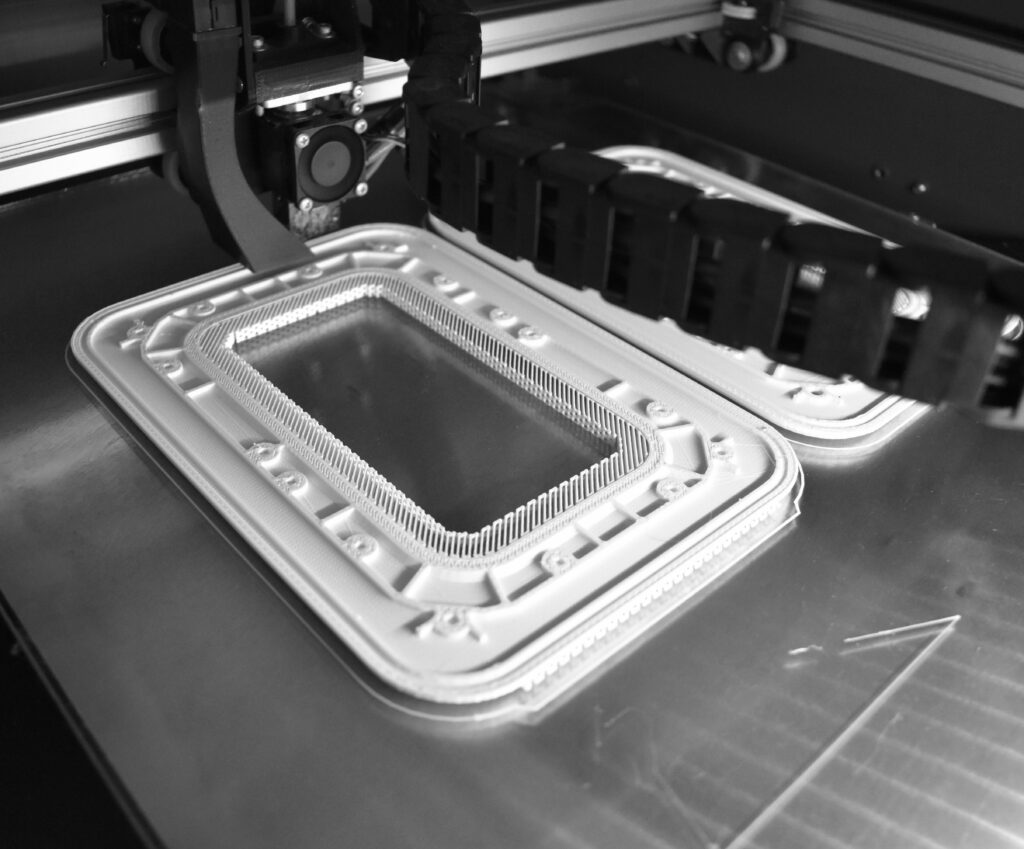 Rapid Prototypes
Our team provides expert assistance in the design phase with Auto CAD engineering and ASTM standard tests that allow you to approve materials and designs before production begins. Design changes can be made inexpensively and quickly in the prototyping phase.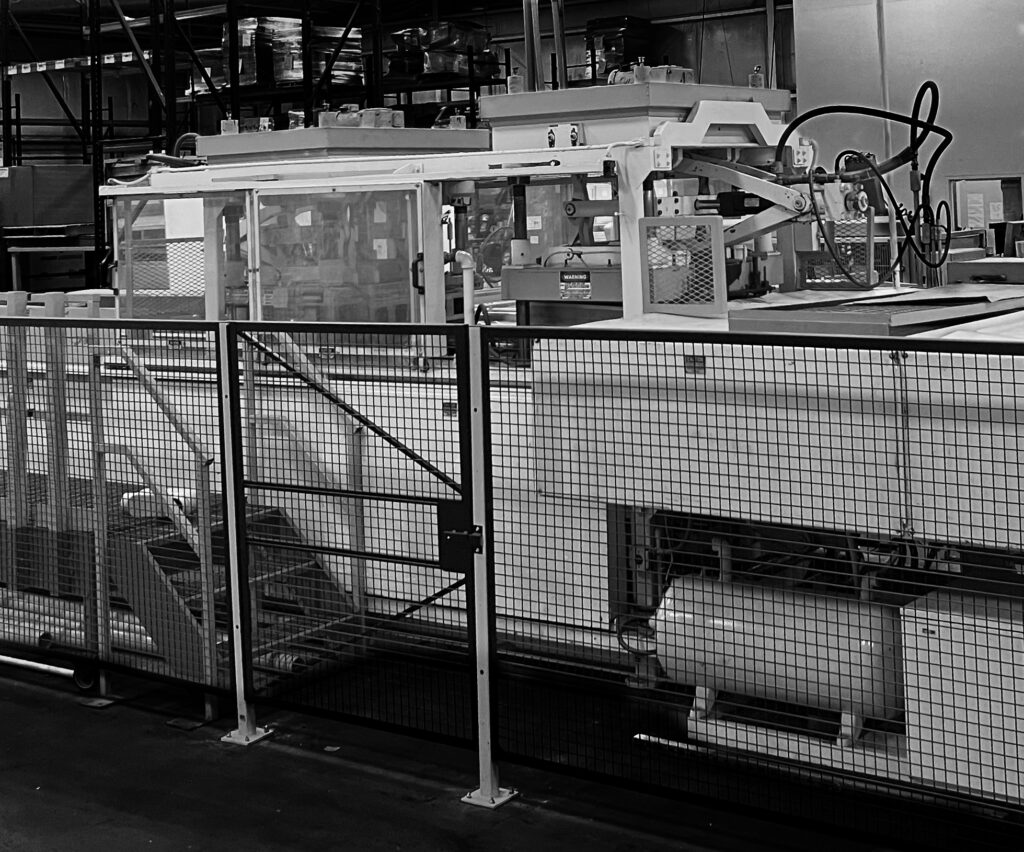 Thermoforming
We use thermoforming processes to create and maintain an extensive portfolio of decorative window inserts, including the industry's latest shapes and designs. And we can develop new designs for minimal upfront cost.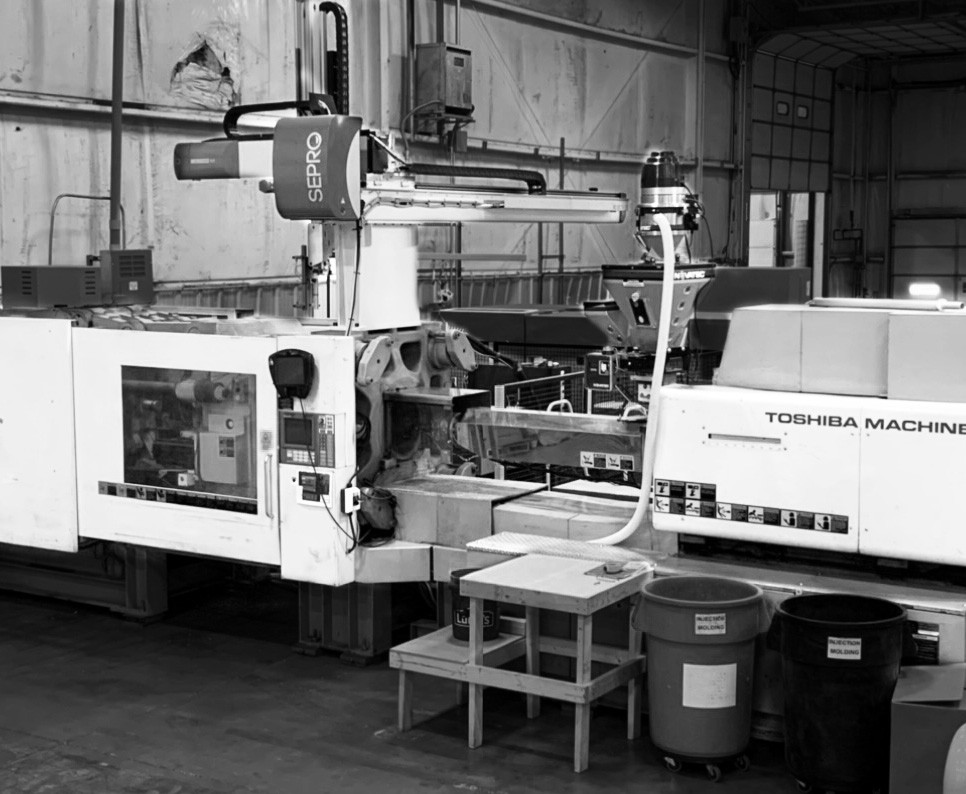 Injection Molding
We combine injection molding technology with our stick welded capability to provide the most flexible and comprehensive window system offering in the industry.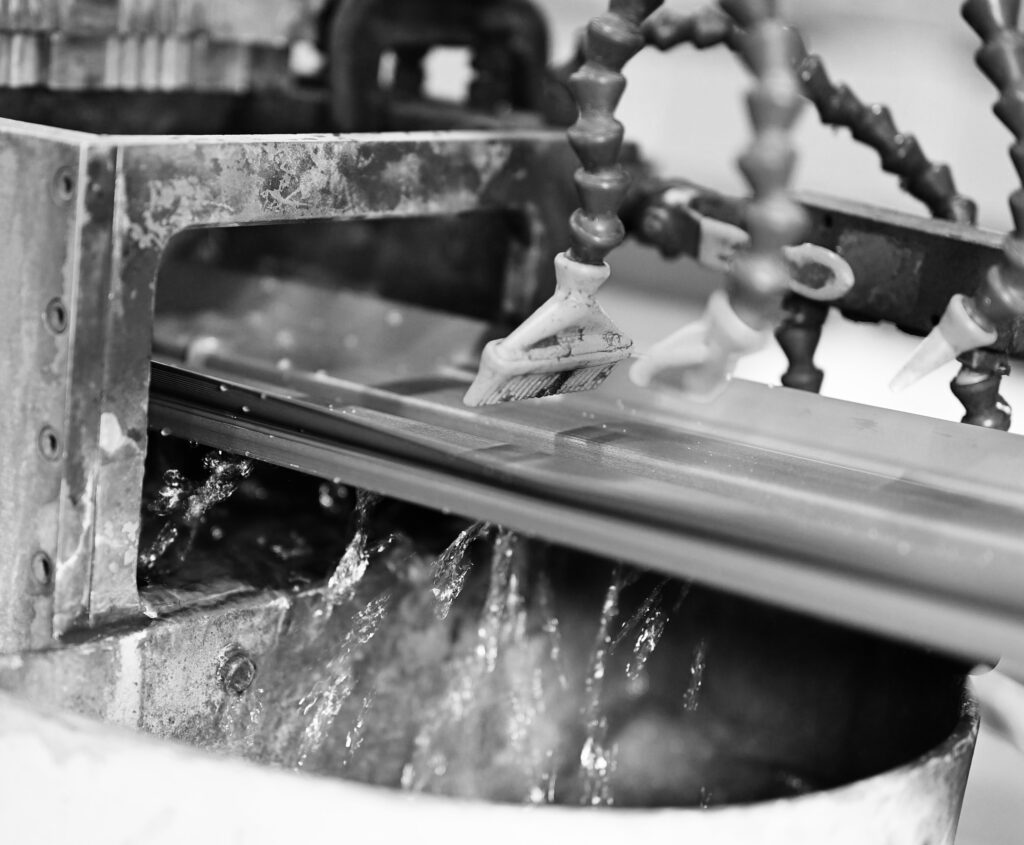 Custom Extrusions
We use the latest plastic and EPDM extrusion techniques along with the highest performing materials to manufacture all types of custom extrusions specifically for the garage door market–so we can develop products that work for your specific application.
Rigid PVC
Rigid PVC is a material that provides a good balance of stiffness, impact resistance, UV stability, and inherent UL flame performance. It is most commonly used in the construction industry for profile extrusion applications such as Weatherseals, windows, doors, pipes and siding. Rigid PVC is a tough material used for many indoor and outdoor products and can be easily colored to match application needs. It is a versatile commodity resin with a reasonable price point.
Flexible PVC
Similar to Rigid PVC, Flexible PVC has impact resistance and UV stability along with inherent flame performance, while its addition of plasticizer makes the PVC flexible. The PVC is typically used for Weatherseal application to create a seal or gasket, or to allow a product to be curved or bent easily. In the garage door industry it is often co-extruded with Rigid PVC to create bottom door astragals, window lineal seals, top seals and side seals around a door opening. Flexible PVC is also easily colored to match its required application.
Polypropylene
Polypropylene (PP) is a tough, rigid, and crystalline thermoplastic made from propylene monomer. This linear hydrocarbon resin is the lightest polymer among all commodity plastics. Polypropylene can also have many modifiers added to improve properties. We typically use an impact copolymer, which provides an extra high Izod impact along with superior low temperature drop impact resistance. Typical uses for windows and doors would be for performance improved astragal products and Weatherseal applications requiring very low temperature performance.
EthylenePropylene DeineMonomer (EPDM)
EPDM is a type of synthetic rubber that holds up in the outdoors and severe temperatures. It's the most waterproof rubber, and the material does well in extremes from -50 to 300 degrees Fahrenheit. The rubber is also low maintenance and holds its shape over time.
Thermoplastic Elastomers (TPE)
Thermoplastic elastomers (TPEs) are a mix of polymers (usually a plastic and a rubber), made of both thermoplastic and elastomeric materials. they can have a broader physical range and longer lifespan. The material stays stable when exposed to a wide temperature range and non-polar materials.
Thermoplastic Vulcanizates (TPV)
Thermoplastic vulcanizates (TPV) are part of the TPE family and the closest to EPDM rubber. Some of its best features are long-term durability/stability, can be processed on standard thermoplastics processing equipment, is lower weight, fully recyclable, and can use coextrusion.
Fibrex®
Fibrex is a blend of 40% wood fiber and 60% thermoplastic polymer, both are partially reclaimed. Blocks thermal transfer nearly 700 times better than aluminum to help reduce heating and cooling. This material is typically used in the garage door industry for Carriage Door overlay products that adhere to the face of a steel door. By using this material, Action can closely match the thermal expansion properties of a metal surface, allowing for the parts to be glued and not pop off due to material expansion and contraction. We currently hold exclusive rights in the garage door market for utilization of Fibrex in our industry.
Acrylonitrile Styrene Acrylate (ASA)
ASA is a co-polymer SAN resin reinforced with acrylic rubber. It has excellent environmental resistance ideal for outdoor applications and great impact and chemical resistance. ASA performs better than PVC in UV resistance and outdoor weatherability. It is easily colored and can be molded or extruded. As an engineered resin, it is a more expensive alternative to PVC. We use ASA for our exterior window frame products in extrusion and injection molding.
Acrylonitrile Butadiene Styrene (ABS)
Acrylonitrile Butadiene Styrene (ABS) is an opaque thermoplastic and amorphous polymer. Instead of burning, thermoplastics like ABS liquefy, which allows them to be easily injection molded, extruded and subsequently recycled. ABS is relatively inexpensive, typically falling between the price of Polypropylene ("PP") and Polycarbonate ("PC"). ABS plastic is not typically used in high heat situations due to its low melting point and is usually reserved for indoor applications requiring chemical or impact resistance.
Action OEM is part of the Action Industries family.
Need a partner that knows parts? We're a full-service resource that focuses exclusively on the garage door market.
Learn More